Sundays @ 11am
St Andrew's College
Booterstown Avenue
Blackrock, Co. Dublin
Eircode: A94 XN72
Current Series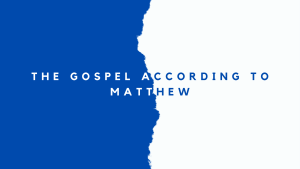 Get Involved
We'd love to see you Sundays in person or online. You can also join midweek classes or groups. If you're already a regular, there are many ways you can serve!
Give
If you're a visitor – we don't want your money. Regular attendees – we are very grateful for your support of the Lord's work through your giving — thank you!
Welcome
Welcome to Blackrock Community Baptist Church
Blackrock is a vibrant local church in south Dublin. Formed in 2019, Blackrock is a new church that's part of an established line of Irish men and women who are committed to the gospel and passionate about it's proclamation. Blackrock is part of 118 churches in the Association of Baptist Churches in Ireland. We also align doctrinally with the foundation documents of The Gospel Coalition. What's distinctive about Blackrock? We are rooted in the Bible and therefore committed to expository bible teaching.
We use the superb facilities at St Andrew's College (Booterstown Avenue) on Sunday mornings, providing us with parking, reception areas and two spacious auditoriums. There are both indoor and outdoor areas for the children, too. The building is easily accessible from the N11 and University College Dublin (UCD). We are just minutes on foot from Booterstown Dart station. Why don't you take a moment to get in touch with us – we'd love to hear from you (blackrockchurch.ie/connect). Or see you on Sunday at 11am.
Note: Masks no longer required
LET THE WORD OF CHRIST DWELL IN YOU RICHLY...
COLOSSIANS 3:16
Meet
We gather every Sunday and during the week
Sunday
Service: 11:00
During the week
(please contact to verify)
Elevate youth: 19:30 Fridays
Adult study: 19:30 Wednesdays
Service
Join us at:
St Andrew's College
Booterstown Avenue
Blackrock, Co. Dublin
Eircode: A94 XN72
Follow the signs to parking and entrance.
Kids Club
Fun, Bible-based learning each Sunday provided by Garda-vetted volunteers for ages 4 to 11. Bring your kids to the service and they will leave as a group prior to the message. Kids Club runs slightly longer than the service to give you time for tea / coffee and conversation.
Playroom
Fully-supervised creche staffed by Garda-vetted volunteers, most of whom are parents themselves. Drop off prior to the service, then take some time after service to enjoy tea / coffee and conversation prior to pickup.